The cooperation with the partner universities is linked to certain study programs. The universities are in different regions of Germany. Separate contact persons are available for each university.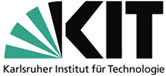 KIT – KARLSRUHER INSTITUTE OF TECHNOLOGY
KIT is one of eleven "Universities of Excellence" in Germany.
Cooperation course: Mechanical engineering (Bachelor and Master)
PrProject manager: Prof. Dr.-Ing. Mathias Kluwe
Project coordinator: Thomas Gellrich


TECHNICAL UNIVERSITY CAROLO-WILHELMINA BRAUNSCHWEIG
The Technical University of Braunschweig is the academic centre of the most active research region in Europe.
Cooperation course: Technology-oriented management (ToM)/Industrial Management (Master)
Project manager: Prof. Dr. Markus Ludwig
Project coordinator: Jonas Klärchen


FOM UNIVERSITY OF ECONOMY AND MANAGEMENT
With over 55,000 students, the FOM is the largest private university in Germany. It offers bachelor`s and master`s degrees for working people in 33 university centres. Die FOM is based in Essen.
Cooperation course: Master of business administration (MBA)
Project manager: Prof. Dr. Michael Göke
Project coordinator: Gerrit Landherr

OTTO-VON-GUERICKE UNIVERSITY MAGDEBURG
The Otto von Guericke University of Magdeburg (OvGU) stands for the application of scientific methods, the pursuit of innovations and the assumption of social responsibility.
Cooperation course: Computer Science (Bachelor and Master), Business Informatics (Bachelor)
Project manager: PD Dr. phil. habil Neuhaus
Project coordinator: Hannah Muth